CRS - Switzerland Special Webinar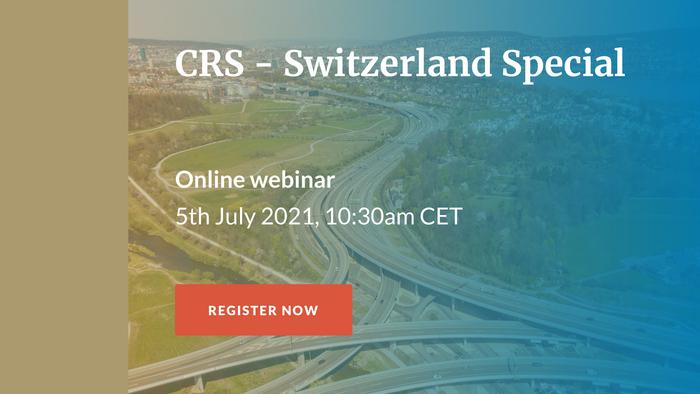 Emelie Mahler and Christian Lyk will be hosting a webinar specifically dedicated to CRS in Switzerland. This webinar is perfect for anyone in the Swiss fiduciary industry who comes into contact with CRS matters in their professional practice and wants an update on some of the most important and current topics. We will be covering specific topics such as:
Obligations of a Swiss Reporting FI
The updated Swiss CRS Guidance,and its implication on the fiduciary business
Enquiries from the Swiss Tax Authorities in relation to received CRS reports
CRS audits by the Swiss Federal Tax Administration
We will share practical, illustrative examples and our own experiences and conclude the webinar with a Q&A session. The webinar is free of charge.
register here