14 August 2020
Artwork damaged – Part 1: How to avoid damages in the first place
The costs of damage to a work of art can quickly skyrocket. Take these precautions before such an event.
Damage to a work of art is a stressful thing. The costs can quickly skyrocket. It is much easier to take the right precautions even before such an event. In two parts, we show you how to protect a work of art well, for example during transport, and how to proceed ideally in case of an unfortunate incident.
How to avoid damages in the first place
Artworks and cars have one important thing in common: They can get damaged, mostly during transportation, and therefore must be repaired and cared for. Moreover, they are both of high value. A market price in the millions is not uncommon for works of art. In addition to the financial aspect, art has a great immaterial value, which is obviously harder to restore. But more on that later.
Understandably, collectors and art lovers want to live with their works for a specific period of time. Therefore, it is crucial for art dealers, galleries and artwork owners to maintain the quality such as uniqueness and originality of materiality.
So how can the whole chain of a dealer, shipper, art handler and collector minimise the risk of costly damages in the first place in order not to decrease the value of the artwork? With the following three steps.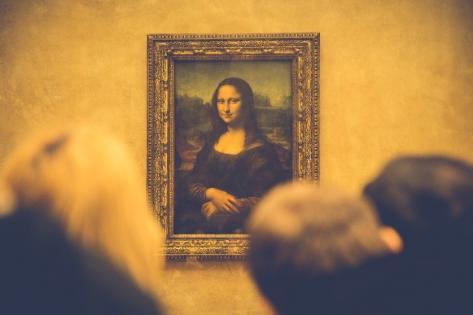 Leonardo Da Vinci, Mona Lisa, 1503. Photo: Free-Photos, Pixabay.
1. The Condition Report
In a first step it is important that before any physical movement of an artwork, be it a transport from one private site to another or to a public institution such as a gallery, museum or auction house, a condition report should be conducted. This means the condition of an artwork is assessed by an expert, normally a conservator who specialises in the category of the artwork such as Contemporary Art, Classic Modernism, Antiquities, Furniture and other sub-categories like painting, installation, sculpture.
The expert conducts a thorough assessment of the surface, the support, the stretcher and the frame, if any, and checks to see if there is evidence of any changes in colour, finish or appearance, cracks, scratches, missing parts or restored sections.
He or she then takes close-up pictures of the areas affected and marks everything on a map so that the next expert can read and edit it.
With this information gathered over time, even minor damages can be detected and restored by an expert, thus avoiding major damage and risk of loss in value.
2. Give your artwork into good hands, i.e. our experts
In a second step, you need to ensure if you want your artwork to change location or to be stored for a longer period of time
to pack and crate it the right way. Consult experts such as conservators, restorers or fine art packing specialists who are familiar with the specific category.
to always check who handles and pays for the crate and packaging before signing a loan or consignment agreement.
If the artwork is to be transported by truck or cargo flight with an art shipper, insist on a climate-controlled crate and a truck with air suspension and climate control. Galleries often have simpler crates that do not meet the museum standard which offers the best conditions you can get. Museums usually have a high security standard and even send their own couriers to accompany the works from their collections.
The key is to supervise every step of the journey from the condition report, packing, handling, palletising at the airport up to the unloading from the aircraft or truck.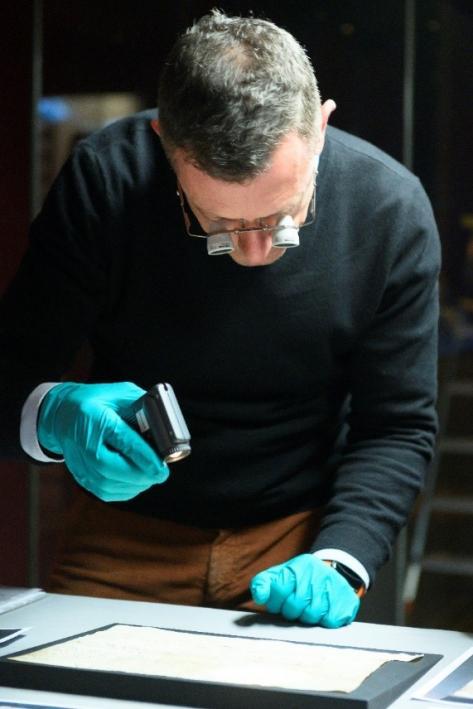 Marcus Jacob, Jacob Fine Art Services LLC based in Basel, at work. Photo: Natascha Jansen.
3. Make sure you insure your artwork
Lastly, make sure your valuable artwork is insured against all-risks with a renowned insurance company. In more complex situations, we recommend an insurance broker or an Art Management that will help you navigate through the world of insurers.
You benefit from being compensated for restoration and re-evaluation in cases of damage.
The insurance usually covers damage, destruction and loss which occurred both on site and during transport, as well as the resulting loss of value.
It helps to assume recovery costs – e.g. travel expenses, customs fees, transport, legal costs, assumption of the costs for loss mitigation, reimbursement of clearance and fire-extinguishing costs.
The insurance can cover more than one site – with freedom of movement between the different sites.
Of course, it is possible that despite great precautions, the unloved case occurs that a work of art becomes damaged. How we would proceed in such a case, we describe in our second part of the story "Artwork damaged". Be curious about it and have a look at Blogpost 2 "Handle the incident the right way"
If you have precious artworks and want to store or transport them, have them appraised or take an inventory, please do not hesitate to contact us. Our goal is to preserve your art collection and minimise risks.