23 March 2020
Protective provisions and living will - basis for your self-determination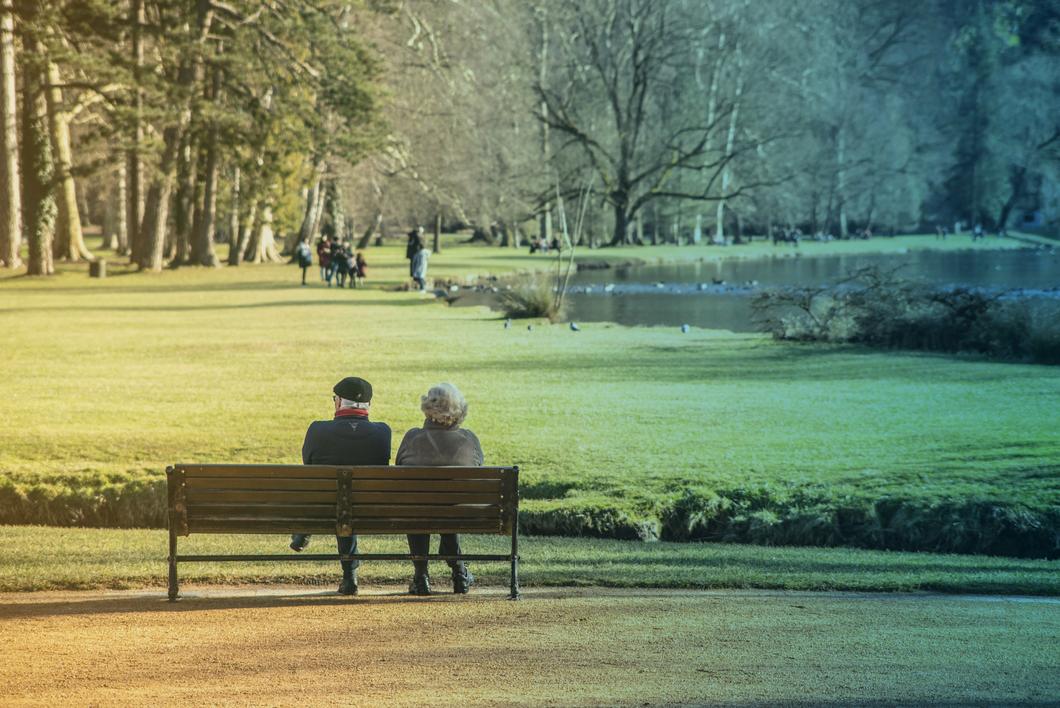 Especially in personal care, it is advisable to answer the important questions of life for yourself early on. Who is legally able to enforce my will if I can no longer do so? Am I authorised to obtain information from a doctor about people close to me?
Especially in personal care, it is advisable to answer the important questions of life for yourself early on. Who is legally able to enforce my will if I can no longer do so? Am I authorised to obtain information from a doctor about people close to me?
A health or mental impairment can be temporary, caused by an illness or an accident, or permanent. Examples of this are: traffic accidents, burnout, accidents during leisure activities, dementia, etc. In such a situation, who is empowered to make decisions about personal and economic care? Bring light into the dark.
Life partners are not automatically entitled to a say
It is often assumed that the current life partner or reference person automatically has the right to information and the right to a say vis-à-vis doctors and institutions and is allowed to carry out legal acts for the partner on their behalf. The fact is that no comprehensive legal right of representation is provided for such situations. Regardless of marital status - marriage, concubinage, registered partnership or single (single person) - there is an equal need for action.
Take precautions!
The following instruments offer the possibility of ensuring that the spouse, children, civil partner or a selected trusted person can act as representative. In particular, those instruments which are directly related to our health are briefly discussed.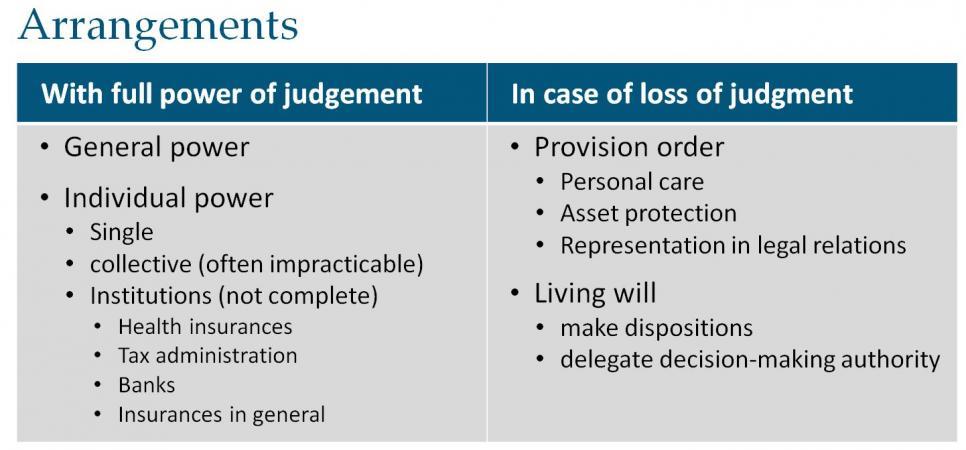 The health insurance company offers hand
Personal information on the state of health and the contents of contracts with health insurance companies are sensitive data. For this reason, insurers often refuse to disclose this information even to close relatives. If you are not in a position to deal with health insurance matters yourself or if you wish to appoint a trusted third party, you can issue a power of attorney. This can prevent problems in an emergency. Many health insurance companies offer templates on the Internet.
A living will relieves relatives
The Patient Decree according to  Art. 370 of the Swiss Civil Code  is a precautionary instrument for situations in which it is no longer possible to make independent decisions due to health impairments. The living will specifies in advance which medical measures you agree to and which you refuse to take. This enables the relatives to make the right decision for the patient. In a difficult situation this means a great relief for the relatives. At the same time it allows the attending physicians to adapt the medical actions to the patient's wishes. All persons capable of making a judgement can submit a living will. This also applies to judicious minors. Further information on storage, validity and the form can be found on the website of the  Professional Association of Doctors FMH .
Designate persons of trust in the pension fund mandate
Anyone who, as a result of an accident, sudden serious illness or old age, is no longer able to look after himself and becomes unable to judge, is dependent on the help of third parties. With the pension fund mandate in accordance with  Art. 360 of the Swiss Civil Code , a client domiciled in Switzerland designates one or more natural or legal persons to look after its interests. In the event of the client's own incapacity to judge, the authorised person assumes the representation in the areas of personal and asset protection and the related acts in legal transactions.
What happens if there is no pension fund mandate?
Spouses and registered partners represent their incapable of judgement spouse/registered partner by law. They may perform all legal acts necessary for the normal maintenance of their livelihood. They can continue to perform the proper administration of income. Extraordinary asset management - for example the sale of a house, extension or amortization of a mortgage - generally requires the consent of the cantonal child and adult protection authorities (e.g.  KESB Canton of Zurich ). This authority orders measures ex officio and appoints an advisor for the incapacitated persons, who regularly reports to the KESB.
Do you live in a concubinage or are you single or single? Then you can appoint a person of trust. It is also advisable to appoint a substitute representative if the person appointed cannot or does not wish to take over the mandate. This should be taken into consideration especially in the case of older married couples when appointing each other as pension fund representatives.
Details on form and content can be found under "Pension mandate" on the  website of the Swiss Red Cross  or the respective cantonal KESB website.
Do you need assistance?
Have you ever thought about your pension plan? Our multidisciplinary team of fiduciary, legal and tax specialists will be happy to assist you if you need assistance. We look forward to hearing from you.