03 October 2023
KENDRIS – Accredited adviser DIFC Family Wealth Centre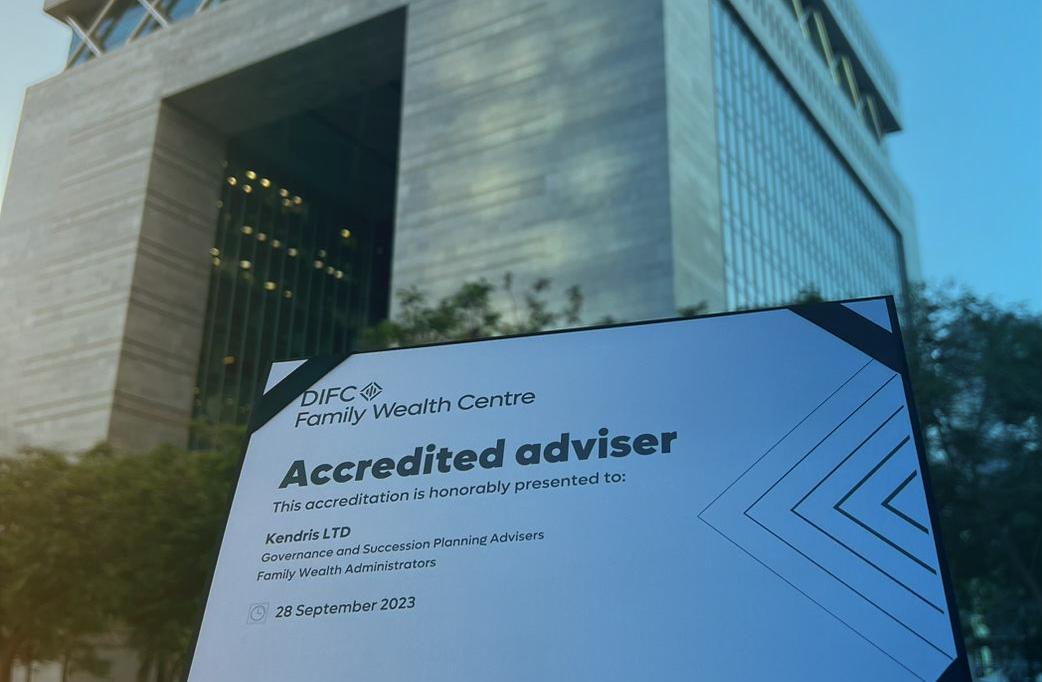 We are pleased to announce that KENDRIS is among the first advisors accredited by DIFC Family Wealth Centre.
Family businesses play a pivotal role in fuelling economic growth. Worldwide, families are currently undergoing a momentous wealth transfer across generations. Notably, the Middle East, Africa, and South Asia (MEASA) region continue to feature prominently among the top three global regions for private wealth augmentation. Nevertheless, global family businesses encounter multifaceted challenges encompassing digitalisation, cultural dynamics, governance, and succession planning. The DIFC Family Wealth Centre is a central hub catering to global and regional family-owned enterprises, ultra-high-net-worth individuals (UHNWIs), and private wealth management. 
We are delighted to announce KENDRIS as one of the first advisors to be accredited by the DIFC Family Wealth Center in the roles of "Governance and Succession Planning Advisors" and "Family Wealth Administrators." This accomplishment follows a rigorous due diligence process, highlighting our commitment to providing invaluable expertise and services in the realm of family wealth management.
Should you be keen to dive deeper into this topic and/or have an inquiry, don't hesitate to get in touch with our team at our Dubai/DIFC office on-site. We're here to be of service.